LITTLE DISHES AND TAPAS WITH OUR DNA 
Upstairs you can find this new space consisting of tapas, little dishes and wine by cups. A casual, quick, flexible and dynamic concept to choose from our tasting menu, day suggestions and the new little dishes menu.
Same as at Osmosis, wines play an outstanding role at our menu. In this space you can enjoy a great selection of organic, biodynamic, vigneron and own wines.
WHY IS IT NAMED L'ORIGEN OSMOSIS?

Our name, l'Origen Osmosis, goes back to the beginnings of Osmosis, when its
owners Nacho Montes and Frederic Fernández started their gastronomy careers. La Bodegueta de Gràcia, at the Gràcia district in Barcelona, was their first project. It was specialized in well-prepared tapas based on fine products in addition to an excellent wine selection.
At this new space, that is found upstairs, we go back to our roots. That is, a direct cuisine consisting of little dishes and tapas served with meticulously selected wines by cups. These roots gave birth later to Osmosis tasting menus, based on a product cuisine with pairing.
From now on, at Aribau street, 100, you can find two gastronomic offers to enjoy in very different times. Two culinary suggestions where roots, tradition, product and innovation meet.
Anchoas. 10 € (4u.)
Coppa Joselito 10 €
Cecina Cal Tomàs 8 €
"Pa de fetge" Cal Tomàs 8,5 €
Foie micuit con manzana a la vainilla 10 €
Caballa, pesto y tomate cherry 7 €
Crema de calabaza y rebozuelos 9 €
Las verduras eco salteadas 8 €
Las verduras cremosas 8 €
Buñuelos de bacalao 8.5
Croquetas de gamba 9 €
Raviolis de gambas y boletus 14 €
Pescado de lonja, nyoqui de pimiento asado y su "suquet" 14 €
Arroz de butifarra negra, panceta ahumada y vieira 13 €
Carrilera confitada con parmentier de setas 14
Albóndigas con rebozuelos 11 €
Cochinillo y salvia 14 €
Mollejas con tupinambour 13 €
Foie a la sal, pera y faba  tonka 30 € (2p
Pan de la fleca Balmes con o sin tomate 2,5 €
Codillo de cabrito glaseado 26 € (2p)
Nuestro secreto 12 €
Quesos afinados 15 €
Arroz con leche 6,5 €
Baba al ron con "chantilly" de vainilla 6,5 €
Chicharrones, naranja, miel de caña y
helado de pecana 8.5 €
Helado del momento 6.5 €
Los Chocolates 6,5 €

Our so-distinctive product cuisine is presented in little dishes to share

or snack whenever you want..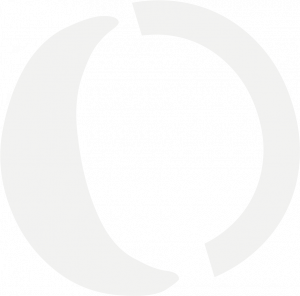 RESTAURANT OSMOSIS | L'ORIGEN OSMOSIS
Barcelona, 08036
Spain
Telf: +34 93 454 52 01
info@restauranteosmosis.com

Legal Notice, Data Protection and Cookies Policy
Copyright © 2019 Osmosis. Project created by THETRIBU
Design by Annesce. Developed by O.Escofet